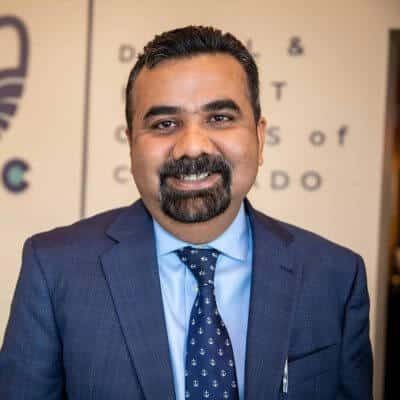 Dr. Dhawan, the Prosthodontist, specializes in placing & restoring dental implants. Dr. Dhawan has also received specialized training in all aspects of a treatment known as the All-on-4 dental implant teeth-in-a-day system.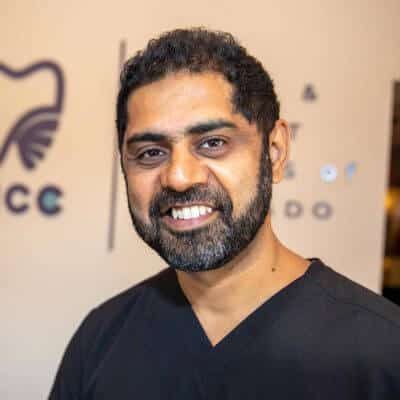 Kunal Narang, DDS, is an internationally-trained and highly-specialized cosmetic and implant dentist.  Dr. Narang focuses on patient comfort and strives to educate and motivate his patients about their oral and general health. He is an expert at saving teeth by performing root canals, especially in teeth with questionable prognoses due to caries or infection.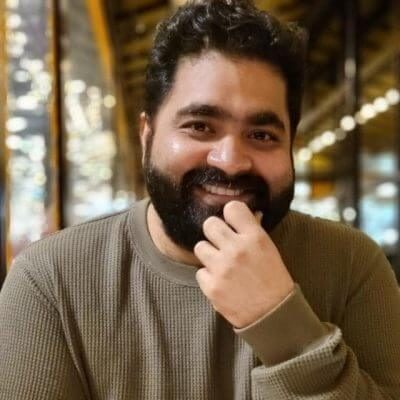 Dr. Sachdev was born and raised in India, where he received his bachelor's in dental surgery (BDS). Pursuing further education, he completed his DDS at our very own University of Colorado School of Dental Medicine. After finishing his education he gained experience in all aspects of dentistry by working in diverse practice settings. He is proud to call Colorado his home. He believes in a comprehensive approach to dental problems and delivering predictable results in a comfortable environment. Outside of work, Dr. Sachdev loves spending time with his wife, family and friends. He enjoys running, hiking 14ers and live theater.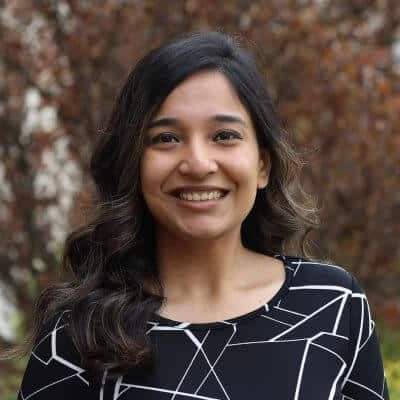 Dr. Shraddha Kulkarni (or "Dr. K" as patients love to call her) attended dental school at Nair Hospital Dental College in Mumbai, India, and then pursued her DMD degree at the University of Pittsburgh School of Dental Medicine.
Born to dentist parents, it was always Dr. Kulkarni's dream to be just like them. She grew up watching her role models put smiles on people's faces all while making them feel comfortable in the dental chair.  
Committed to improving her patients oral health and providing the best care possible, Dr. Kulkarni believes in educating her patients about the importance of preventative and restorative dentistry. In addition to her skills and dexterity as a dentist, Dr. Kulkarni has an unbridled passion to further her knowledge in dentistry. She is a member of the American Dental Association and the Colorado Dental Association. 
In her spare time, Dr. Kulkarni loves to dance and travel. She enjoys Thai and Indian food, and her favorite movie is Finding Nemo.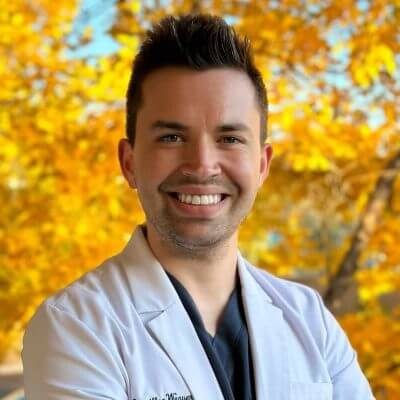 Dr. Cale Grenillo-Weaver is an experienced dentist known for his wide skill set and empathy for patients. As a graduate of the world-renowned Columbia University College of Dental Medicine, he works collaboratively with his patients and team to provide lasting solutions while using the latest technology in the field. 
Dr. Grenillo is a dental implant and Invisalign practitioner. His training included completing a general practice residency at Montefiore Hospital in New York, as well as completing over 30 implant surgeries through continuing education courses. He is passionate about dentistry, describing it as a combination of art and science, and takes great pride in helping patients improve their self confidence and overall health. 
In his free time, as a Colorado native, Dr. Grenillo enjoys staying active, skiing, and learning guitar.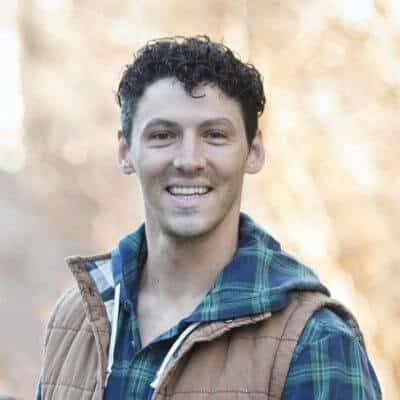 Hi! I'm Dr. Kessler. I was born and raised in Chicago, Illinois with my twin brother and older sister. Growing up, I was always interested in health, specifically how the foods we eat impact our day-to-day performance. I graduated from the University of Iowa where I received a B.S. in Human Physiology and Psychology, then eventually discovered dentistry and attended the University of Southern California for my Doctorate of Dental Surgery degree. Following graduation, I completed a residency in Advanced General Dentistry in Grand Junction, Colorado where I received additional training in all aspects of dentistry including root canal treatments, extractions, implants, crowns/bridges, and fillings… you name it! I am passionate about healthcare, nutrition, and the oral-systemic connection and my goal is to help patients prevent oral and systemic disease through making healthy lifestyle choices. When I'm not fixing teeth, I like to escape to the mountains or the coast with my wife and 2 kiddos and go hiking, running, camping, and exploring what the outdoors has to offer. It is my pleasure to be at your service and I am looking forward to helping you achieve your optimal self.